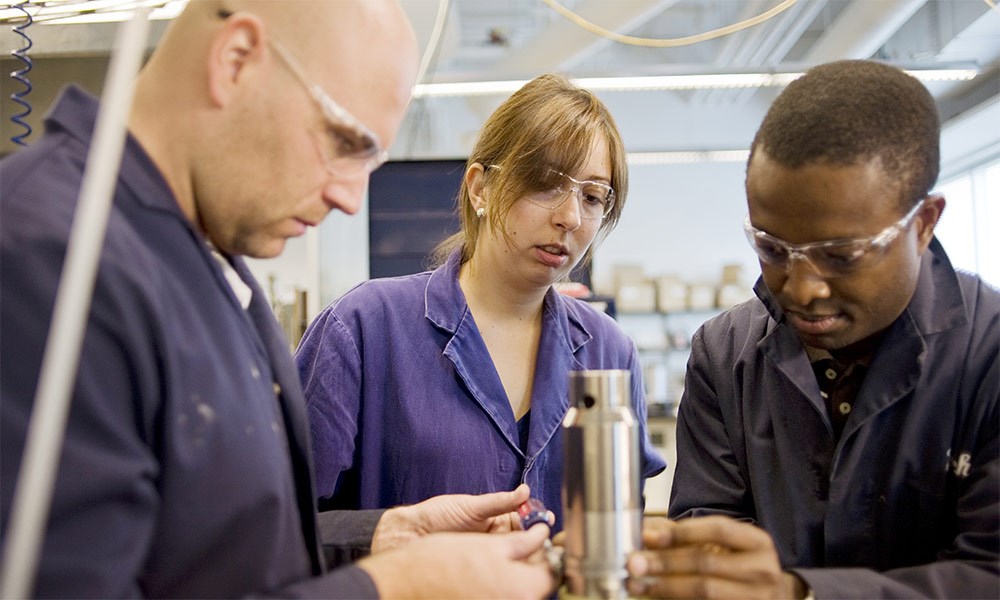 Alberta's higher education system feeds into, and is part of, a larger research and innovation system that benefits the world by creating innovative solutions for economic, environmental and social issues.
A Focus on Research Through Higher Education
Alberta higher education institutions are the largest group of publicly funded researchers in the province. This research generates knowledge to:
Answer complex questions
Find solutions
Challenge assumptions
Validate prior findings
Contribute to a greater knowledge-base of scientific understanding
Researchers advance social, environmental and economic resilience, while also directly contributing to the development and success of students.
Collaborate with Global Research Experts
Alberta researchers engage in scholarly collaboration that allows them to participate in leading-edge developments.
The quality of our students' learning experiences is enhanced by faculty working at the leading edge of their fields of study. Students have the opportunity to train on state-of-the-art infrastructure, using advanced research techniques.
Join Alberta's Thriving, International Research Community
When you study in Alberta, you are part of a group of talented international students engaged in a variety of research areas. International students are far more likely to enrol in doctoral or master's programs compared to Canadian citizens and permanent residents, and are also more likely to enrol in Physical, Natural and Applied Sciences programs.