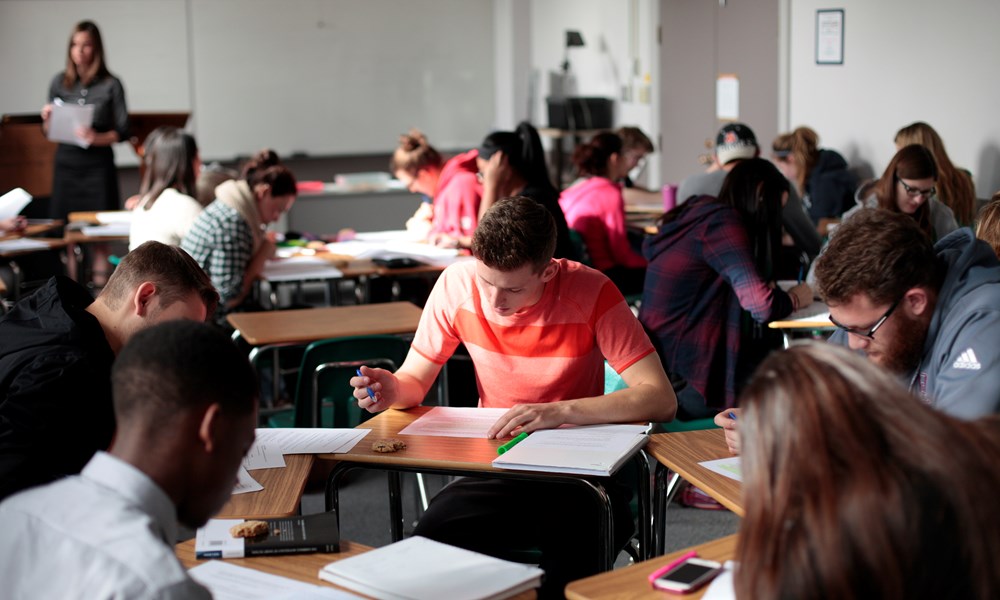 If your prior learning or English language skills do not meet program requirements, your higher education institution may require you to take academic upgrading courses.
Overview
Your higher education institution may ask you to take academic upgrading courses to help you succeed in your preferred program of study, or because your prior learning does not meet admission criteria. These courses are offered at several higher education institutions throughout the province, and can be taken in a classroom environment or online.
Eligibility for Canadian Study Permit
High school academic upgrading courses may be eligible for a Canadian study permit application if the courses are not provided online. When you are applying for your visa, you may be asked to explain why you have chosen academic upgrading as your study option.
Participating Higher Education Institutions 
Institutions offering academic upgrading or English language programming include: