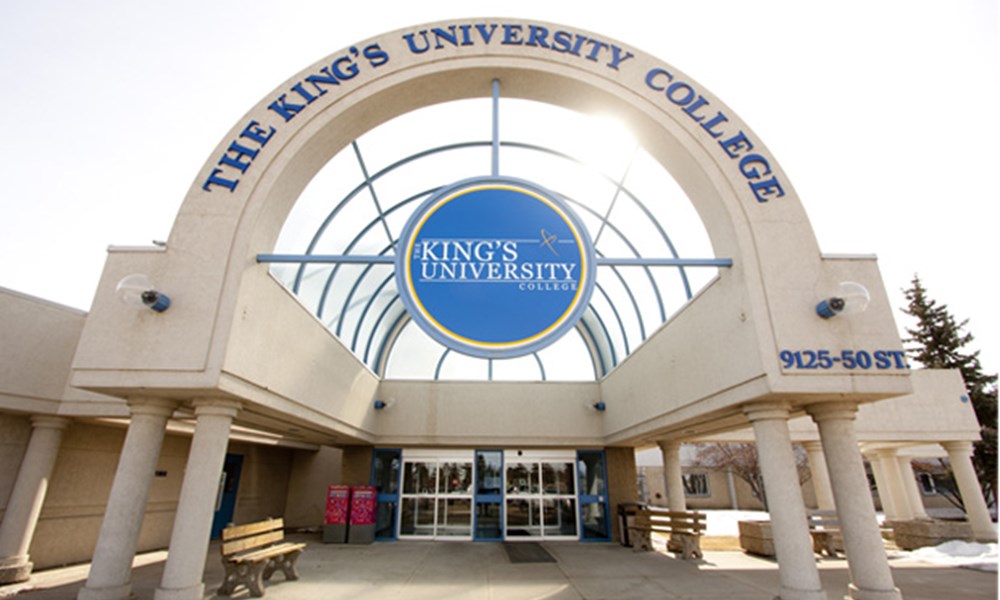 Located in Edmonton, Alberta, The King's University offers fully accredited Bachelor degrees in the arts, humanities, music, social sciences, natural sciences and commerce/management, as well as an education after degree.

Overview
Integrate the Christian Faith Into Your University Education
King's University is a Christian institution located in Edmonton, Alberta's capital city. Students receive a university education in the arts, sciences and selected professional areas from a biblical perspective.
The King's serves 780 students of all ages, and from a variety of backgrounds from across Canada and more than 25 nations. Faculty are:
Highly qualified
Committed to academic excellence
Focused on bringing a Christian perspective to their teaching
Students are challenged both in and out of the classroom to apply what they learn to their life and their future career.
There are several opportunities for students to participate in the university community, including:
Choir
Clubs and student associations
The university newspaper
Weekly chapel services
Locations
The institution has locations in Edmonton

Programs & Credentials

Student Services