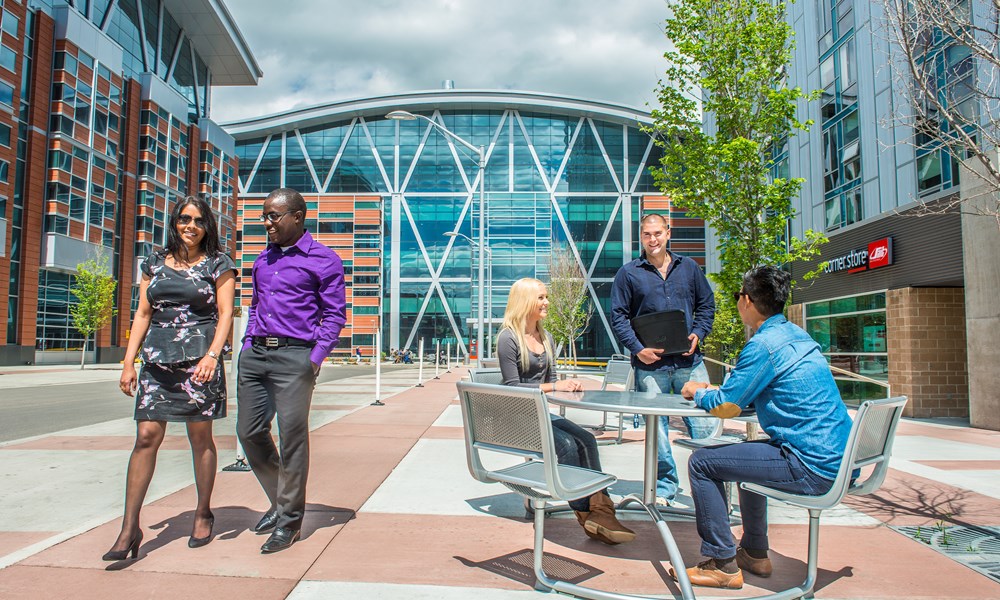 SAIT is built on passion — shared by our students, faculty and staff — to shape new worlds as entrepreneurs, leaders and community builders.

Overview
Train to enter the world of work.
Celebrating 100 years of history, SAIT's main campus is located close to downtown Calgary, with excellent transit access throughout the city. SAIT's multicultural environment consists of more than 1,500 international students from more than 163 countries.
These students have 82 programs to choose from, including:
English language training
2-year diplomas
2-year applied degrees
4-year bachelor degrees
1-year certificates
Small class sizes provide a high degree of teacher interaction.
Many programs include a practicum opportunity to obtain hands-on skills training in the industry of their choice. University transfer partnerships established for academic programs provide options for students seeking further study at universities across Canada, the United States of America, the United Kingdom, Hong Kong, Australia, New Zealand and across mainland Europe.
SAIT's International Centre provides a high level of support to every international student - from application to graduation, and assistance with post-graduation work permits and employment. Most international students find employment locally, provincially, nationally and in 76 countries worldwide.
Locations
The institution has locations in Calgary

Programs & Credentials

Student Services