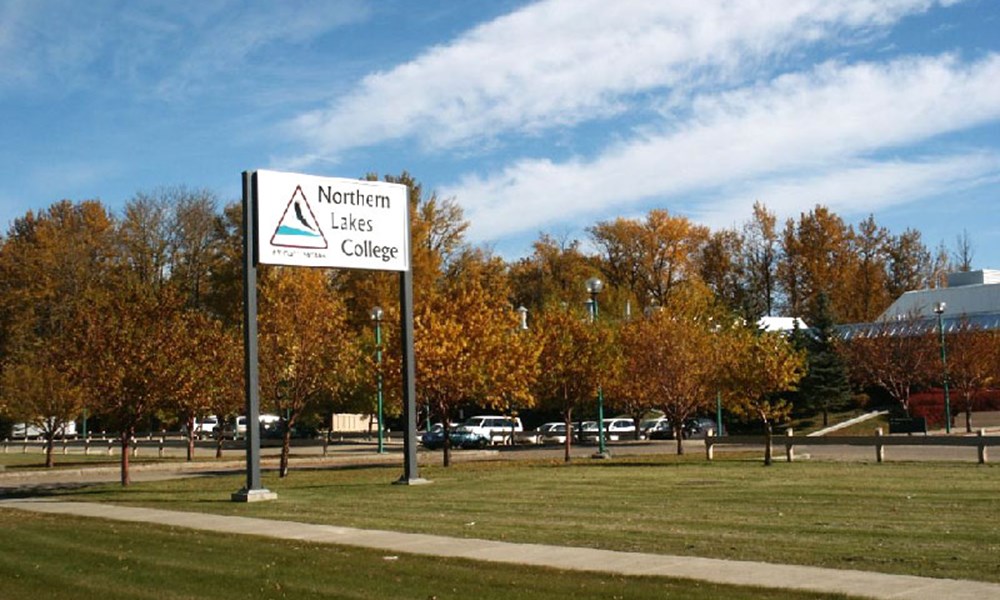 Northern Lakes College is committed to innovative training and a diverse range of partnerships.  Faculty and staff take pride in delivering relevant, high quality learning opportunities. Distance learning technology remains a key delivery tool, helping us to reach students throughout the region and beyond. Small class sizes, professional instructors and affordable tuition are important reasons for our success.

Overview
Education with a focus on accessibility.
Northern Lakes College is a comprehensive community institution offering certificate and diploma programs.
The college provides programming to over 30 north central Alberta communities, covering about 164,000 square kilometers of the province of Alberta. The values that gave roots to the college in its early years continue through partnerships with:
Community Education Committees to help set programming and operations priorities
Local First Nations and Métis settlements
Business and industry
eCampusAlberta
Other educational institutions
The college strongly believes that accessible and effective educational services and support contribute to student success.
Technology used for course delivery provides students with skills that go beyond the mastery of course content, by providing experience with modern online communications tools. Through Study International, the college also offers programs online to students from across the world. 

Programs & Credentials

Student Services