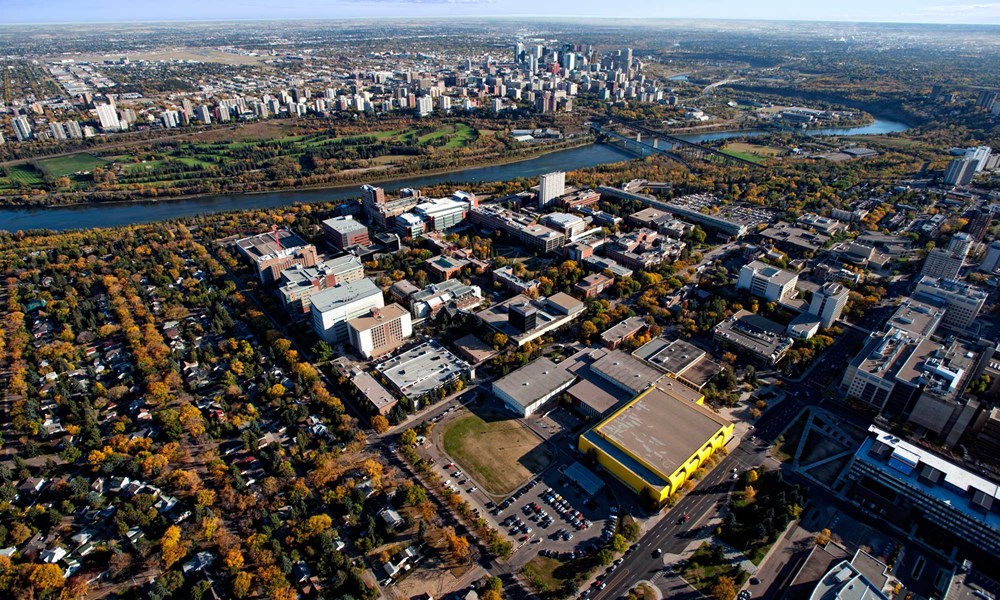 Find the program that's right for you by researching the University of Alberta's 200 undergraduate programs, more than 500 graduate programs and 18 faculties.

Overview
The University of Alberta is one of Canada's leading universities, known for world-class research and innovative discoveries. The university offers top quality undergraduate and graduate programs, including several that are unique in Canada, such as undergraduate paleontology and land reclamation.
Distinguished alumni span the range of disciplines, from a Nobel Prize winner for Physics to an Art Director on the Oscar-winning team that created Avatar.
There are 39,000 students attending the University of Alberta, including more than 7,000 international students from 164 countries. Bachelor's, Master's and Doctoral (PhD) programs are offered in 18 faculties, with 200 undergraduate specializations and more than 500 graduate programs.
Located in Edmonton, Alberta, the university offers the best of city lifestyle and a beautiful outdoor environment, with parks and a river valley surrounding the North Campus. Edmonton is a major hub for Alberta's thriving industries and offers excellent job opportunities for students and graduates. The main campus is located centrally, with a subway station granting easy access to attractions throughout the city.
The University of Alberta ranks in the top 5 among Canadian universities in annual sponsored research funding, and is home to major world-class facilities.
Locations
The institution has locations in Edmonton

Programs & Credentials

Student Services