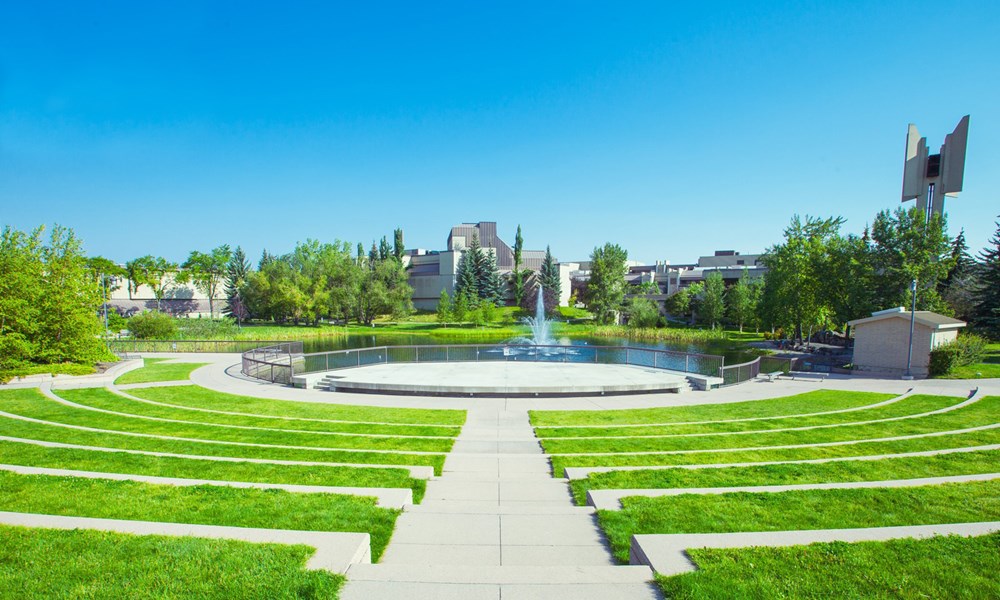 With more than 100 years of history, Mount Royal University continues to build upon its tradition of innovative undergraduate programs with dedicated faculty who are experts in their field of study. Its focus is on providing an exceptional undergraduate educational experience. The university is home to a number of unique and innovative programs, from aviation and ecotourism and outdoor leadership, to broadcasting and child studies.

Overview
Whatever Your Goals, You Belong Here 
From personalized education and smaller class sizes, to living in Calgary, one of the world's best cities, close to Banff National Park in the amazing Rocky Mountains, students from around the globe choose Mount Royal University.
Mount Royal's focus on teaching and learning prepares you for success, whether you plan to pursue graduate or professional studies beyond your degree, or aim to launch your career right away! Research opportunities challenge you to put knowledge into practice and extracurricular activities enhance your student experience. 

Mount Royal University offers 12 unique degrees in 32 areas

Host to nearly 12,000 degree, diploma and certificate students 
Services for international students include:
Academic Advising — get help with course selection and program planning to meet your academic goals
Student Learning Services — learn through mentorship and peer tutoring; sharpen your skills through writing and studying workshops
Wellness Services — access to doctors and nurses; athletic, massage and physical therapy; acupuncture; counselling; and health education
Recreation Centre — enjoy a large fitness centre and indoor running track, swimming pool, indoor climbing wall, aerobics studios, squash courts and more
On-campus residences — new students are guaranteed a room in residence
Career Services — access a variety of career and employment resources while you are completing your studies
Languages Institute — improve your English language skills for academic study, work, travel or personal development
Teacher training programs for international teachers wishing to teach their courses in English 
Mount Royal University also features modern residence complexes and state of the art classroom technology. The university is accredited by Universities Canada and has been welcoming international students for more than 30 years!
Locations
The institution has locations in Calgary

Programs & Credentials

Student Services